Brand Spotlight: Stella McCartney
/
March 6th, 2020
/
There are currently 0 comments
We have many exciting things in store for you, all due to arrive at Brother2Brother in the coming months. Among others, we are delighted to announce that we will soon be an official retailer of sustainable luxury fashion by world-renowned designer Stella McCartney.
Before the collection drops, we'd like to introduce you to the brand, including the woman behind it, how it got to where it is, and the ethics it works so hard to uphold, both in the fashion industry and beyond.
Who Is Stella McCartney?
Stella McCartney is an English designer who is known for her use of animal-free alternatives in fashion. She is the daughter of photographer Linda McCartney and former Beatle Paul McCartney, but for such a famous household, her upbringing was relatively normal. She and her siblings attended local state schools, for example.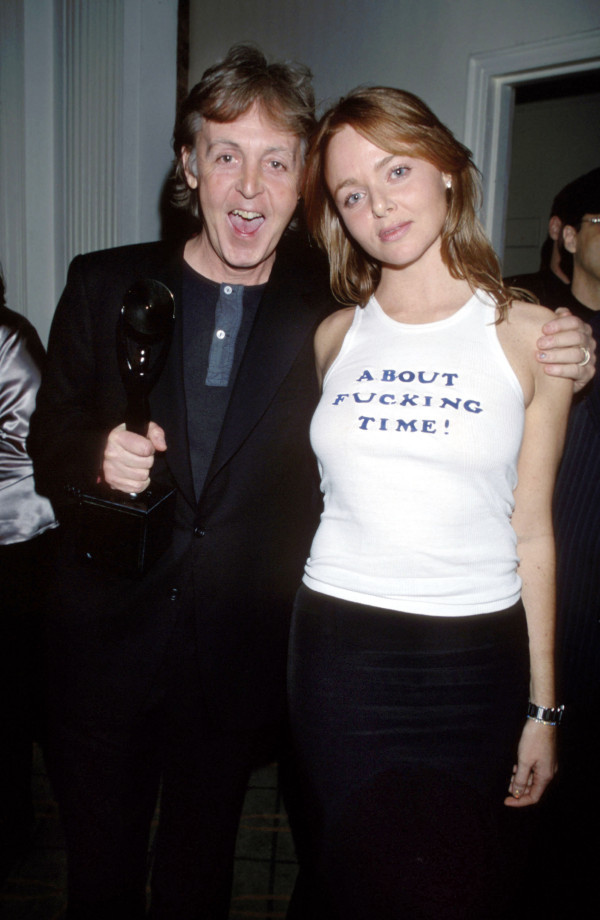 Stella McCartney's love of fashion runs deep, and she designed her first jacket at the young age of thirteen. She interned for Christian Lacroix three years later and also worked for her father's Savile Row tailor, Edward Sexton, for a number of years.
In 1995, she graduated with a degree in Fashion Design from Central Saint Martins. At her graduation show, her friends Naomi Campbell, Yasmin Le Bon, and Kate Moss modelled her collection (for free) to her father's famous song 'Stella May Day'. In 1997, she became creative director of Parisian fashion house Chloe – a role in which her fluid tailoring and sense of proportion were met with great success.
As a lifelong vegetarian, McCartney is a firm supporter of animal rights, and does not use any leather or fur in her designs. She supports PETA, and in 2015, The Guardian described her as a 'consistent and vocal' opponent to animal cruelty.
Brand Ethos and Aesthetic
In 2001, McCartney launched her own fashion house, showing her first collection in Paris. From there, the ball just kept rolling. In 2003, she launched her first perfume, 'Stella', and in 2007 she started her own organic skincare line. In 2008, she started a new lingerie line, and in 2010 Stella McCartney Kids was born for children up to age 12. In the winter of 2010, she released the Falabella handbag, which has since become a best-selling item. In 2016, she launched her first 'Ready to Wear' menswear collection.
Excitingly, Stella McCartney designed Meghan Markle's dress for the royal wedding in 2018, and has since created 46 replicas of the dress at £3,500 each, available only at the flagship store on 23 Old Bond Street (hence the limited release of 23 dresses in black and 23 in white).
Just like the woman behind the fashion house, the Stella McCartney brand has much to say for itself. In addition to its sustainability, fashion lovers often comment on the designer's sharp tailoring, contemporary aspirational style, and natural confidence.
These days, Stella McCartney operates 17 freestanding stores in Mayfair, Manhattan, West Hollywood, Paris, Barcelona, Milan, Rome, Miami, and Houston, among others. She has worked with big names such as
Adidas, Great Britain's Olympic team (London 2012 and Rio 2016), Disney, PETA, the UN, Taylor Swift, Hunter boots, and more. She continues to produce innovative contemporary designs for men, women, and children, and to pursue activism in both social and environmental sustainability.